Coronavirus: India orders 'total lockdown' of 1.3 billion people in fight against COVID-19
India has announced a "total lockdown" of its population of 1.3 billion people in the fight against coronavirus, as the World Health Organization warned the US may become the new global epicentre of the pandemic.
Indian Prime Minister Narendra Modi issued the most extensive stay-at-home order yet in the battle against COVID-19 as he ordered a 21-day lockdown from midnight in the country.
In a televised address, Mr Modi said: "To save India and every Indian, there will be a total ban on venturing out of your homes."
He added that if the country failed to manage the next 21 days, it would be set back by 21 years.
Indian health officials have reported 469 confirmed cases of COVID-19, the disease caused by coronavirus, and 10 deaths.
It comes after a spokeswoman for the World Health Organization (WHO) said the US could soon see a surge akin to those experienced across Europe.
More than 46,000 cases and 530 deaths have been reported in America, with more than 20,000 in New York state alone.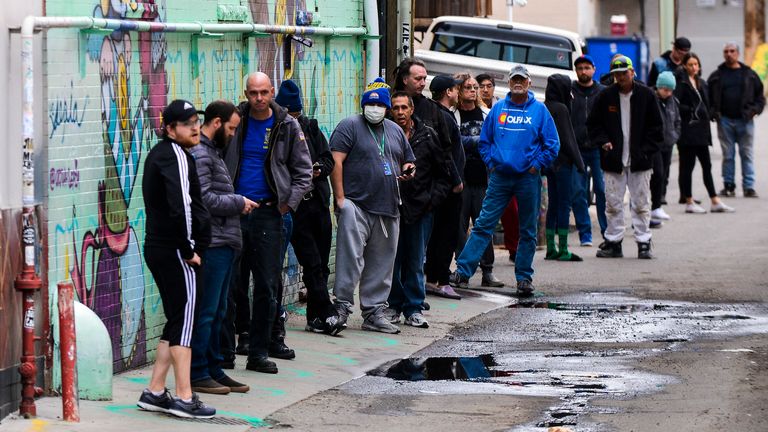 Health officials and leaders also warned the world is now hitting the stage that will determine how badly each nation will be affected by COVID-19.
Countries in Europe and North America are pressing ahead with stay-at-home restrictions which affect 1.5 billion people worldwide.
WHO said infections and deaths globally from coronavirus are expected to increase "considerably" when figures are published today, with overnight reporting showing 85% of the new confirmed cases are in Europe and the US.
But WHO chiefs say there is still time to slow the spread of the virus.
Tedros Adhanom Ghebreyesus said we are "not helpless bystanders" and we can still "change the trajectory of this pandemic".
Earlier, US President Donald Trump admitted his government was experiencing difficulties in securing lifesaving medical equipment.
He tweeted: "The World market for face masks and ventilators is Crazy. We are helping the states to get equipment, but it is not easy."
In New York – one of the world's biggest virus hotspots – authorities rushed to set up thousands of hospital beds they will need to protect the city's 8.4 million people.
More than 12,000 people have tested positive in the city and 125 have died, with a state-wide lockdown taking effect since Monday.
The city's hospitals are around 10 days from shortages in basic supplies, while governor Andrew Cuomo announced plans to convert a New York City convention centre into a hospital.
"This is going to get much worse before it gets better," he said.
Mr Cuomo also announced two experimental medical interventions in a bid to battle back against the illness before more sophisticated therapies are developed.
Health officials are planning to collect plasma from people who have recovered after contracting coronavirus and inject the antibody-rich fluid into patients still battling COVID-19.
Another therapy involves antibody testing in order to send survivors back to work.
Mr Cuomo told reporters: "There have been tests that show when a person is injected with the antibodies, that then stimulates and promotes their immune system against that disease."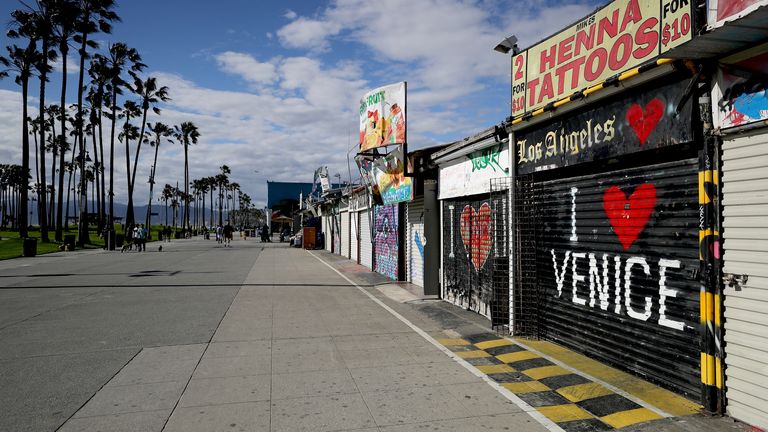 He said the test "shows promise", but added that it was "only a trial for people who are in a serious condition".
Although the White House has warned of an alarming spread of coronavirus in New York, Mr Trump has said "our country wasn't built to be shut down".
During a coronavirus briefing on Monday, he suggested the economic shutdown aimed to slow the spread of the virus would not be extended.
He added: "America will again and soon be open for business."
Source: Read Full Article